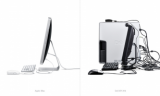 South African web-base online company focuses its attention on home users and small to medium enterprises who are unable or unwilling to employ dedicated or qualified IT personnel.

DINKY IT CONSULTANCY, however, continues to provide several large organisations and other IT service companies, and actively promotes constructive partnerships within the IT sales and services industry.
Dinky IT Consultancy is a partner with accountants firm that is passionate about supporting and helping SMEs grow. We like to think of ourselves as an extension of your business, your own personal Finance Team. With a can-do attitude, we are driven by a strong entrepreneurial spirit and determination to succeed.
Dinky IT Consultancy technically position itself in computer maintenance , web hosting, networking backup and IT Consultancy.
Please contact u today